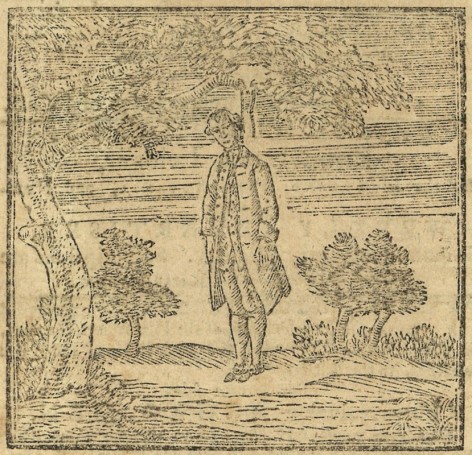 The Ketcham Inn and the Curious Case of the Culper Connection (Part 3)
June 12, 2015
In January of 1778, Benjamin Havens' brother-in-law, Selah Strong, was imprisoned by the British. That summer, Benjamin Tallmadge commenced his secret operations. In August, George Washington wrote a letter to Caleb Brewster from White Plains, New York. A courier for the Culper Ring and an expert seaman and whale boat warrior, Brewster, conducted raids, surveillance and attacked enemy ships on the Long Island Sound. Washington includes in his letter a word of caution that continues to be relevant today:
White Plains Aug 8, 1778 Sir: I have received your Letter of Yesterday from Norwalk. Let me entreat that you will continue to use every possible means to obtain intelligence of the Enemy's motions, not only of those which are marching eastward, upon Long Island, but others. In a more especial manner, I have to request, that you will, by every devise you can think of, have a strict watch kept upon the Enemy's Ships of War, and give me the earliest notice of their Sailing from the hook. To obtain speedy and certain intelligence of this matter may be of great Importance to the French Fleet at, and the enterprise on, Rhode Island; for which reason, do not spare any reasonable expense to come at early and true information; always recollecting, and bearing in Mind, that vague, and uncertain accts. of things, on which any plan is to be formed is more distressing and dangerous than receiving none at all. Let an eye also be had to the Transports, whether they are preparing for the reception of Troops. I am &c., G Washington
On April 21, 1779, Benjamin Tallmadge wrote a letter to George Washington that included the following passage: There are some men on this side the Sound who conduct most villionously towards the inhabitants of Long Island by lying on the road and robbing the inhabintants as they pass. Cr. [Culper Sr.] was the other day robbed of all his money near Huntington, and was glad to escape with his life. I know the names of several, some of whom under sanction of Commissions for cruising in the Sound land on Long Island and plunder the inhabintants promiscuously.
One way Benjamin Havens circumvented this sort of brutal treatment is revealed in the testimony for a land dispute lawsuit, Jackson vs. Woodhull recounted in a history of Long Island. In the 1836 case, Nicoll Floyd, the son of founding father, William Floyd, "testifies that he knew Benjamin Havens, a fish carter, during the Revolution. His father asked him how he escaped the British. He said he had a new road through the plains called the Fish Road, traveled mostly by fishermen, and used on account of the British plundering everyone on the country road."
Benjamin was known to take the tougher road as well. On June 20, 1779, Abraham Woodhull wrote a letter under his alias, Samuel Culper, that included a reply to Washington's question - which saw mills on Long Island were sawing for the use of the enemy: Tillotson hath a Saw mill at the County House, Havens one at Moriches, Seth Worth one at Fire place, Humphrey Avery one at West Neck, Nichols and one Willets each one at Islip, Edmond Smith at Stony Brook, Samuel Phillips, Caleb Smith, Botts at Smith Town. All alike in serving the King and all professed friends to the country except Havens and Nichols. And it is the nature of the people here, they will do anything to get money... In the interim I remain Your Most Obt. Huml. Servt. Samuel Culper.
Havens is clearly a standout in the crowd. At times it might appear his boldness knew no bounds. A report in the July 3, 1779 issue of Rivington's Royal Gazette not only demonstrates his reputation, but also places one of the most daring of Washington's spies - smack dab in his tavern:
Suffolk Co., June 21. The most notorious Rebels boast they can have goods from N.Y. as usual. Several of our inhabitants entertain and join with the plundering parties. Last week a party of Rebels had a feast at the house of Benj. Havens at Moriches (a most pernicious caitiff,) and several of the inhabitants attended at this frolic. Wm. Phillips, Benajah Strong (who was privy to the murder of Maurice Seaman at Islip) and Caleb Brewster, gave this entertainment.
All three men, Phillips, Strong and Brewster, were refugees from Long Island and captains in the "Rebel" army. Benajah, a cousin of Benjamin's wife, Abigail, owned a large farm in Islip. An item that appeared in the July 5, 1779 issue of the Tory run, New York Gazette, reporting an incident that occurred just three days prior to the "feast," might explain Rivington's reference and the purpose of the gathering:
Was murdered at Islip, June 18, Morris Simmons, a refugee from Duchess Co., who occupied the farm of one Strong, a rebel, supposed by 3 villains, who first wounded him with a pistol in the knee, stabbed him in several places, and then beat his brains out with an axe. As he lived alone, he was not found till next day.
James Rivington's 'rag,' with its legend, Printer to the Kings Most Excellent Majesty was much reviled by liberty loving colonists for its Patriot distortions and insults. Twice the paper was attacked by angry mobs, destroying his press and burning down his home. Rivington was even hung in effigy. He finally fled to England only to return after the British occupied New York City. It may have been his unique relationship with the Crown and public distain for the Patriot cause that made him the perfect candidate for a secret unsuspected occupation - double agent. As it turns out, while shooting his barbs at old Ben Havens in Moriches he was actually working for George Washington - as a member of the Culper Spy Ring.
To "frolic" so would have been ever so risky (almost reckless) in those times, with British troops crawling all over Long Island. One has to wonder; could Rivington's attack, by bringing attention to their "plundering," actually have been a clever diversion from their true and far more dangerous activities?
(comments = 0)
leave a comment