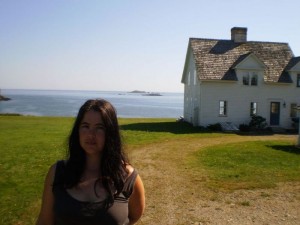 fineartistmade blog
An early interest in photography led me to pursue degrees in photojournalism and art history from Syracuse University. It was my first day of work at a Sag Harbor photo gallery, that I met Patrick. He had moved to the East End of Long Island (a magnet for artists), also known as the Hamptons, after graduating from the University of Minnesota with a masters degree in Fine Arts, some years earlier.
While seriously pursuing his painting, Patrick was making a living restoring homes. Soon after we met, I joined the business. I was drawn to the idea of working together; combining our creativity with a love of old homes. Being our own boss allows us to make time for our first love - our fine art (hence the business name). Our first project together was in a 1790 whaling captain's former home, in the heart of Sag Harbor. Our client was an original 'Cosmo girl' - now a successful mystery writer.
A honeymoon trip up the coast of Maine would inspire us to make a permanent move Downeast. In 2001, we purchased an 8 acre farm in Perry, Maine - on Boyden's; the easternmost lake in the US. Since then we have been restoring our circa 1893 home.
The fineartistmade blog is intended as a forum to share our enthusiasm on a myriad of topics, activities and discoveries related to our business and unavoidably our life. Renovation projects, new furniture products, design ideas and inspirations; both in the home and out in the garden will also be discussed.
Be sure to check out the archive for any stories you may have missed.  Visit our restoration page to learn more about our home.  We welcome any questions or comments!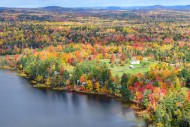 fineartistmade blog
A journal about home design, gardening, art & all things Maine. Read more...
FAVORITE POSTS