blog : garden
<< prev
- page 1 of 1 -
next >>
October 17, 2014
APRIL is the cruellest month
August 11, 2011
The first time I ever heard the name of one of my favorite Down East destinations, we were still living in Sag Harbor, New York.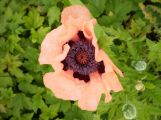 June 13, 2011
Each season on the farm has its own magic. Here's a little bit of spring.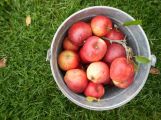 October 26, 2010
When looking to buy a new home in Maine, one feature our broker neglected to mention about this property was its grove of heirloom apple trees. We were pleased to discover them struggling amidst the white pine and ash that had sprouted up around them. This orchard had been pretty much been taking care of itself for who knows how many years - all the while faithfully producing apples.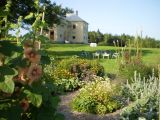 September 24, 2010
My garden was inspired in part by many I had read about or visited. One part English garden from my time spent in London (studying photography) and traveling through Europe; one part country garden from my Long Island and Maine experiences; one part California garden from years spent combing the state while assisting a friend who was a nature and wildlife photographer.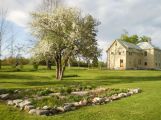 September 17, 2010
Off the back of the house, some fifty feet down a gentle incline towards Boyden Lake - nestled among survivors of an old heirloom apple orchard, on the edge of a field - within the remains of a rectangular stone foundation - resides my perennial garden. That it occupies this spot was a well laid plan; the significance of the location, on the other hand - was wholly unexpected.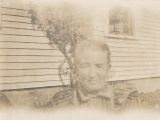 July 9, 2010
Prominent in many old photos are Mary Golding's plantings, one had not been so lucky. A large climbing vine, on the south side of the house; between the dining room and kitchen windows. It's there as early as 1910 - as late as the 1950's - gone by the 1970's. Such a distinguishing feature - we thought of putting it back. Old photos however, gave us few clues as to what kind of vine it was.
<< prev
- page 1 of 1 -
next >>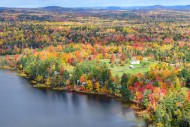 fineartistmade blog
A journal about home design, gardening, art & all things Maine. Read more...
FAVORITE POSTS