December 4, 2022
During the course of our restoration research, we somewhat serendipitously came across two letters related to the Richardson family. Thanks to Pam Beverage of the genealogy and family history website, Heirlooms Reunited, our client was able to purchase these items and in one case return it to its former home.

December 3, 2022
In January of 1830, the Richardson family saw the birth of a daughter, Francis E. (Fanny), followed 2 years later, by another, Eleanor Miller. Sadly, and inexplicably just a year after that, Eleanor as well as her 36-year-old mother, Mary, both passed away. Erastus would remain a widower until 1845, when he married 45-year-old, Mary (Polly) Shumway, "a maid," from his old home town.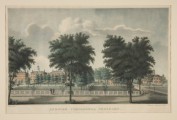 November 11, 2022
Two years later, as a member of the Committee of the First Congregational Society (the Unitarian Church), Erastus would find himself embroiled in a controversy that had been festering in Eastport for all of ten years.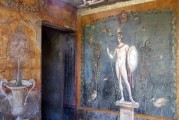 October 25, 2022
In June of 1821 Dr. Erastus Richardson was appointed Surgeon of the 3rd regiment of the infantry, 23rd Brigade, 3rd division of the Militia of the State of Maine. Two months later, in August, Mary bore their first child. Named for his father's, father and mother's family they would call their first boy, Amasa Johnson.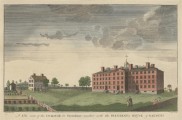 October 16, 2022
On the first of October, 1867, George Nelson Richardson, a Unitarian minister living in Worchester Mass, sold a federal era cape on the corner of Washington and High Streets in Eastport to Lydia C. Buxton, wife of Edward G. Buxton. George was the son of Erastus and Mary Richardson, builders and first residents of the home that came to be known as the "Buxton House."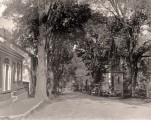 October 9, 2022
Last fall we were called in to tackle a project in Eastport that involved the total restoration of the front door surround in a very old Federal era cape prominently located on Washington Street. The homes current owner wished the work done as a gift to the residents of the island city.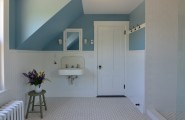 November 27, 2021
It's been a while since our last blog; more than one pandemic ago. Who knew that we would be considered essential workers? We safely navigated shutdowns and mask mandates while working our way through six consecutive bathroom projects.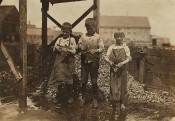 May 19, 2020
Recently, while on the hunt for salvaged, wide plank, floor boards, we got a tip that a house on Hawkes Avenue in Eastport, that had languished for decades, was going to be torn down. We were familiar with the property because we considered it while house hunting in anticipation of our move Downeast.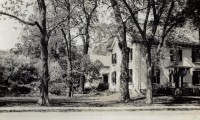 October 3, 2019
2019 began with a kitchen and pantry renovation of a century old cottage in Red Beach, following the completion of a Perry seaside cottage bath. We then moved on to Phase II of the portico entrance restoration at the 'Holmestead' in Calais. That done, we are about to begin an Eastport bathroom restoration in an 1899 Queen Anne style home.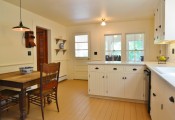 August 1, 2019
When the Red Beach cottage was built and by whom is still an open question. It has been added to and altered a number of times during its long life. Census records suggest occupation on that site as early as 1910. Structural tells found during the demo phase; square nails, hand planed beaded moldings, lath and plaster marks and extra wide old growth pine sheathing suggest an earlier date - 1860 to 1880.