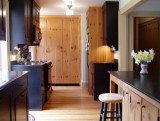 April 5, 2018
We just returned back from a 'spring' trip to the Hamptons; staying in a circa, 1810 Federal in our old hometown of Sag Harbor. This home was the site of our very first kitchen and baths renovations, some 20 years ago. Our former clients have become longtime friends.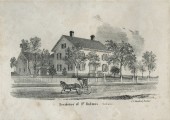 August 19, 2017
Our latest kitchen and pantry project in the historic, circa 1850, Benjamin R. Jones home in Dennysville and detailed in the blog, 'Square Nails and Tells', now has its finishing touches. Our clients took a trip down to historic Little Compton, RI and the Antique Stove Hospital to pick up their freshly rehabilitated kitchen stove.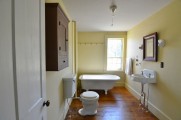 August 15, 2017
With the kitchen restoration in our project home, a circa 1850, Dennysville cape, nearing completion, our focus turned to a bathroom on the first floor of the main house. The room, that likely once served as a small bedroom (sometimes called the "birthing room") was turned into a bathroom, in the late 1920s by members of the Leighton family.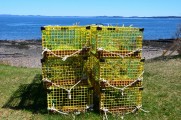 April 29, 2016
During this unusually mild winter we stayed busy with projects ranging from upgrades to a lobsterman's summer cottage on the Passamaquoddy Bay, a guest room renovation in a circa 1840s cape on Water Street in Eastport, to Phase 2 of window restoration in an antique home on the Dennys River.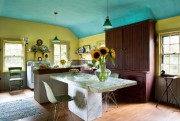 November 21, 2015
Since our spring newsletter we've finished projects in an 1899 Queen Anne cottage and two 19th century Cape Cods. In May we were surprised to be contacted by a TV production company based in Knoxville Tennessee that works with HGTV and the Food Network. They were interested in developing a reality show following our various restoration and renovation projects.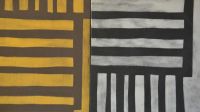 November 6, 2013
Only 50 more days until Christmas! Our Silver & Gold Sale begins today.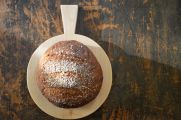 January 2, 2013
We are kicking off 2013 with some new additions to our The Tradition of the New collection - the North Fork wine rack and an assortment of cutting boards we call collectively, Little River.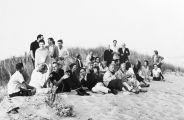 December 20, 2012
"What's in a name? That which we call a rose by any other name would smell as sweet." Juliet's sentiment was entirely understandable and continues to be relevant. What did it matter whether you were a Montague or a Capulet - if you were in love?

November 19, 2012
Shop small and local for: Artist Made, Hand Made & Maine Made gifts 15% off from November 24th to December 24th.

August 22, 2012
Our L'Etete stool and Boyden bench were featured finds in Design Marchand's blog post "The Best Stools".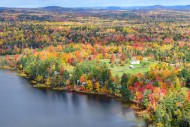 fineartistmade blog
A journal about home design, gardening, art & all things Maine. Read more...
FAVORITE POSTS