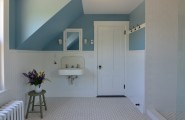 November 27, 2021
It's been a while since our last blog; more than one pandemic ago. Who knew that we would be considered essential workers? We safely navigated shutdowns and mask mandates while working our way through six consecutive bathroom projects.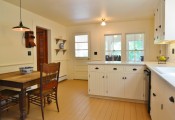 August 1, 2019
When the Red Beach cottage was built and by whom is still an open question. It has been added to and altered a number of times during its long life. Census records suggest occupation on that site as early as 1910. Structural tells found during the demo phase; square nails, hand planed beaded moldings, lath and plaster marks and extra wide old growth pine sheathing suggest an earlier date - 1860 to 1880.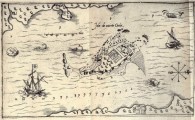 July 31, 2019
We celebrated the start of summer with the completion of our latest project; a kitchen/pantry renovation in a 100+ year old cottage, in the sleepy Calais suburb of Red Beach. Situated on the St. Croix River around a sheltered cove and first-rate mill stream, one would never suspect driving through this quiet residential district today, that it was once a vibrant, prosperous, self-sufficient community.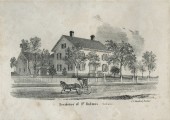 August 19, 2017
Our latest kitchen and pantry project in the historic, circa 1850, Benjamin R. Jones home in Dennysville and detailed in the blog, 'Square Nails and Tells', now has its finishing touches. Our clients took a trip down to historic Little Compton, RI and the Antique Stove Hospital to pick up their freshly rehabilitated kitchen stove.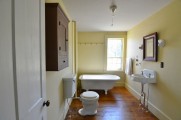 August 15, 2017
With the kitchen restoration in our project home, a circa 1850, Dennysville cape, nearing completion, our focus turned to a bathroom on the first floor of the main house. The room, that likely once served as a small bedroom (sometimes called the "birthing room") was turned into a bathroom, in the late 1920s by members of the Leighton family.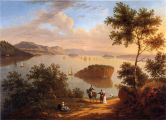 July 13, 2013
As there was no reference in this deed to a prior owner, we had to take a different approach. We knew from an 1888 history, Eastport and Passamaquoddy, compiled by William Henry Kilby, that the property had once been part of a much larger track of land, 100 acres, owned by John Shackford - sea captain, ship owner and pioneer settler.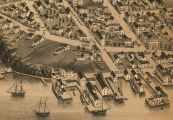 July 12, 2013
Our first clue to the home's earlier residents came from a map of Eastport Village published in 1881 that included the footprint of every building along with the owner's name. Printed next to the cape on the corner of Water and Shackford Streets was M.D. Bibber.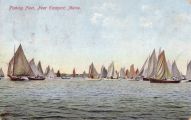 July 9, 2013
We were recently called in to do a bathroom renovation in an historic, Federal style, Eastport cape on Water Street. Its proud new stewards were relocating to the area; part of a fresh influx of creative entrepreneurs that are breathing new life into the city.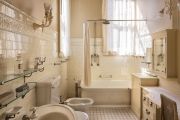 May 19, 2013
I recently received a lovely compliment when one of our clients, a Calais, Maine native son and local town historian, exclaimed, "you're the Sherlock Holmes of restoration!" While it's true I once lived on Baker Street, not in London but the "City by the Bay" - I'm not sure that that illustrious title quite fits.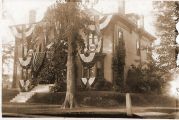 July 31, 2011
On the heels of the Down East magazine article, 'Every Mainer's Kitchen" comes a feature story about our bath renovations in Old House Journal magazine's Special Fall Issue: Creating beautiful vintage baths.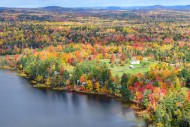 fineartistmade blog
A journal about home design, gardening, art & all things Maine. Read more...
FAVORITE POSTS