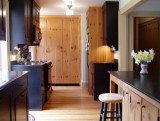 April 5, 2018
We just returned back from a 'spring' trip to the Hamptons; staying in a circa, 1810 Federal in our old hometown of Sag Harbor. This home was the site of our very first kitchen and baths renovations, some 20 years ago. Our former clients have become longtime friends.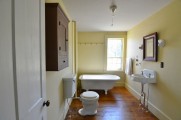 August 15, 2017
With the kitchen restoration in our project home, a circa 1850, Dennysville cape, nearing completion, our focus turned to a bathroom on the first floor of the main house. The room, that likely once served as a small bedroom (sometimes called the "birthing room") was turned into a bathroom, in the late 1920s by members of the Leighton family.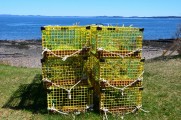 April 29, 2016
During this unusually mild winter we stayed busy with projects ranging from upgrades to a lobsterman's summer cottage on the Passamaquoddy Bay, a guest room renovation in a circa 1840s cape on Water Street in Eastport, to Phase 2 of window restoration in an antique home on the Dennys River.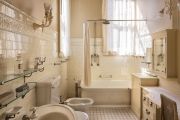 May 19, 2013
I recently received a lovely compliment when one of our clients, a Calais, Maine native son and local town historian, exclaimed, "you're the Sherlock Holmes of restoration!" While it's true I once lived on Baker Street, not in London but the "City by the Bay" - I'm not sure that that illustrious title quite fits.

August 22, 2012
Our L'Etete stool and Boyden bench were featured finds in Design Marchand's blog post "The Best Stools".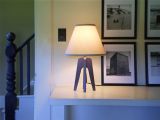 June 1, 2012
For the month of June we're featuring a 10% off sale of a few fan favorites! The Golding & Mini Gourmet Cabinets, as well as The Springs lamp.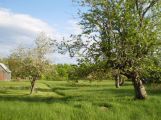 March 21, 2012
We are kicking off the change of season with a Spring Sale! All of our furniture, accessories, gift boxes and more are 10% off.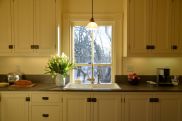 March 20, 2012
The director of Campobello International Park kindly emailed photos of the Cottage's butler's pantry and kitchen. Elements like brass cupboard latches, bead board doors and soapstone countertops felt just right for our Queen Anne's Victorian kitchen.

March 7, 2012
Designing a kitchen starts the minute we see the space; wheels are in motion - ideas begin to percolate. Even as the renovation continues to take shape we commit where we have to but keep our options open till that last stroke of paint.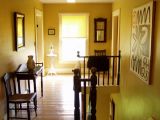 October 25, 2011
We are pleased to announce the addition of a new line of gift boxes to our The Tradition of the New collection.
fineartistmade blog
A journal about home design, gardening, art & all things Maine. Read more...
FAVORITE POSTS