<< prev
- page 1 of 1 -
next >>

June 13, 2015
Anna Smith Strong's cousin, William Smith, was a member of the Provincial Congress and the Lord of St. George's Manor, an old family estate on Smith's Point, on the South Shore of Long Island. At the time of the British occupation, Smith and his family were driven from their home and forced to flee to upstate New York.

June 12, 2015
In January of 1778, Benjamin Havens' brother-in-law, Selah Strong, was imprisoned by the British. That summer, Benjamin Tallmadge commenced his secret operations. In August, George Washington wrote a letter to Caleb Brewster from White Plains, New York.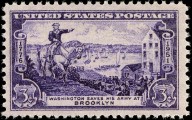 June 11, 2015
Over the next several months, members of the Committee of Safety, including Benjamin Havens and Abraham Woodhull, would meet in both Corum and Setauket. Their activities would be short lived.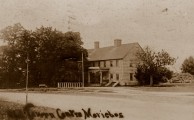 June 10, 2015
In 2010, we told the story of the historicTerrill-Havens-Terry-Ketcham Inn, located in the hamlet of Moriches, in the town of Brookhaven, on the South Shore of Long Island. Now, after 25 years of painstaking restoration the ancient edifice is poised to be reborn.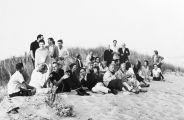 December 20, 2012
"What's in a name? That which we call a rose by any other name would smell as sweet." Juliet's sentiment was entirely understandable and continues to be relevant. What did it matter whether you were a Montague or a Capulet - if you were in love?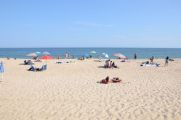 December 1, 2012
I woke up to the reality that winter is upon us - a thick coating of glittering frost. My mind turned to our trip to the Hamptons this summer during the month-long heatwave.
August 11, 2011
The first time I ever heard the name of one of my favorite Down East destinations, we were still living in Sag Harbor, New York.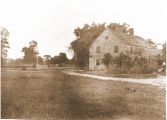 December 15, 2010
On the first day of December, 1698, just a month and a half after purchasing a large tract of land known as Warracta Neck, the blacksmith, Samuel Terrill, suffered a calamity so severe that it would leave himself and his family homeless.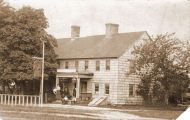 December 7, 2010
With the Thanksgiving holiday approaching, I got a hankering for old friends and old haunts. We decided to embark on a visit to the other Eastport; the one on Long Island's East End, just west of that enclave of wealth & celebrity - the Hamptons.
<< prev
- page 1 of 1 -
next >>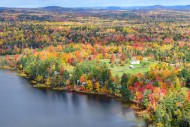 fineartistmade blog
A journal about home design, gardening, art & all things Maine. Read more...
FAVORITE POSTS