blog : archive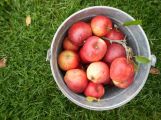 October 26, 2010
When looking to buy a new home in Maine, one feature our broker neglected to mention about this property was its grove of heirloom apple trees. We were pleased to discover them struggling amidst the white pine and ash that had sprouted up around them. This orchard had been pretty much been taking care of itself for who knows how many years - all the while faithfully producing apples.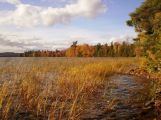 October 21, 2010
This old house of ours has got us busy this fall! We've been taking advantage of all the last of these beautiful sunny fall days to refurbish most of our 26 windows and storms - getting the house ready for winter. So, there has been scant time for blog posts.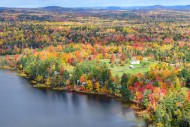 fineartistmade blog
A journal about home design, gardening, art & all things Maine. Read more...
FAVORITE POSTS