blog : archive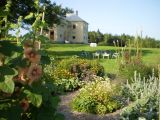 September 24, 2010
My garden was inspired in part by many I had read about or visited. One part English garden from my time spent in London (studying photography) and traveling through Europe; one part country garden from my Long Island and Maine experiences; one part California garden from years spent combing the state while assisting a friend who was a nature and wildlife photographer.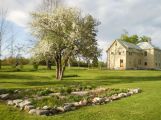 September 17, 2010
Off the back of the house, some fifty feet down a gentle incline towards Boyden Lake - nestled among survivors of an old heirloom apple orchard, on the edge of a field - within the remains of a rectangular stone foundation - resides my perennial garden. That it occupies this spot was a well laid plan; the significance of the location, on the other hand - was wholly unexpected.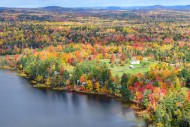 fineartistmade blog
A journal about home design, gardening, art & all things Maine. Read more...
FAVORITE POSTS