blog : archive

February 18, 2012
We can never resist an invitation to tour an antique basement or attic. Luckily for our project, the original installers of our Queen Anne's tin ceilings a century ago, had taken the leftover scraps and secured them for safekeeping.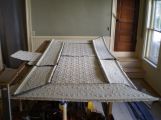 February 8, 2012
One of the most stunning surviving features of our Queen Anne's old kitchen was its wonderfully ornate tin ceiling.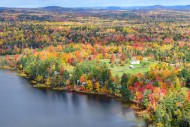 fineartistmade blog
A journal about home design, gardening, art & all things Maine. Read more...
FAVORITE POSTS