blog : archive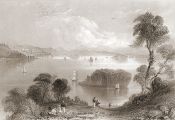 August 22, 2010
The Eastport kitchen renovation has come to a close, but the story isn't over just yet. One more aspect of the home's restoration begged for attention - its history. The question that most intrigued us now? Who had lived in this venerable old cape?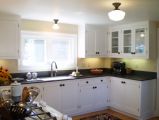 August 18, 2010
We never build the same kitchen twice, but the challenge is always the same - to create a space that is both elegant and functional. Serving not only the user's culinary and domestic needs, but reflecting sensitive and thoughtful values that elevate the spirit. Heady goals for a humble kitchen? Why not? We allowed this home to guide us; from trim to cabinets to finishing touches.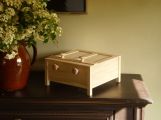 August 9, 2010
Our latest furniture and gifts news: learn the history of our Tradition of the New line, see our new gift items that are now 'live', learn about our 'item of the month' - the Golding Gourmet. Visit our new online fineartistmade etsy store - or locally at The Red Sleigh, in Perry. Shop handmade and local!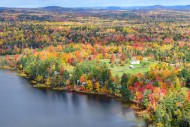 fineartistmade blog
A journal about home design, gardening, art & all things Maine. Read more...
FAVORITE POSTS