blog : archive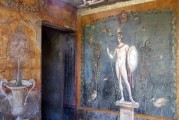 October 25, 2022
In June of 1821 Dr. Erastus Richardson was appointed Surgeon of the 3rd regiment of the infantry, 23rd Brigade, 3rd division of the Militia of the State of Maine. Two months later, in August, Mary bore their first child. Named for his father's, father and mother's family they would call their first boy, Amasa Johnson.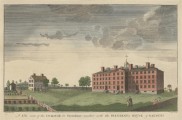 October 16, 2022
On the first of October, 1867, George Nelson Richardson, a Unitarian minister living in Worchester Mass, sold a federal era cape on the corner of Washington and High Streets in Eastport to Lydia C. Buxton, wife of Edward G. Buxton. George was the son of Erastus and Mary Richardson, builders and first residents of the home that came to be known as the "Buxton House."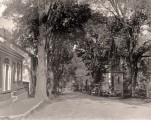 October 9, 2022
Last fall we were called in to tackle a project in Eastport that involved the total restoration of the front door surround in a very old Federal era cape prominently located on Washington Street. The homes current owner wished the work done as a gift to the residents of the island city.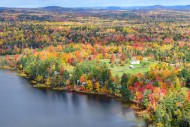 fineartistmade blog
A journal about home design, gardening, art & all things Maine. Read more...
FAVORITE POSTS