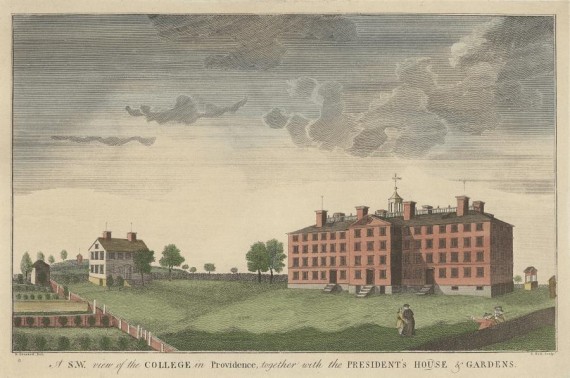 DIVING INTO HISTORY (PART 2)
October 16, 2022
On the first of October, 1867, George Nelson Richardson, a Unitarian minister living in Worchester Mass, sold a federal era cape on the corner of Washington and High Streets in Eastport to Lydia C. Buxton, wife of Edward G. Buxton. George was the son of Erastus and Mary Richardson, builder and first residents of the home that came to be known as the "Buxton House."
Erastus Richardson was born in Franklin, Mass., in 1794, to Amasa and Lydia Richardson. He had two older brothers Eliab and Eli and a younger sister, Eleanor. His father was a veteran of the Revolutionary War, first serving when he was 16 years old.
His parents were described in an 1876 book, The Richardson Memorial by John Adams Vinton, as: "consistent devoted Christians – intimate with their pastor, Congregational minister, Nathaniel Emmons, who often visited their home." Emmons who was  moderate in his beliefs, was considered in his time as one of the most influential theologians in New England. His sermons were published after his death, in six volumes, in Boston, in 1842.
Somewhere along the way Erastus decided to become a doctor. After a local apprenticeship in Franklin, he enrolled in the new medical program at Brown University in Providence, Rhode Island. Establish in 1811, this program was one of the first (actually the 3rd) in the nation to offer an academic medical education. There he attended the lectures of the distinguished professors Solomon Drowne (pharmacology and botany) and William Ingalls (anatomy and surgery). The program last 16 years, granting 87 diplomas, Erastus received his in 1818, the same year the British would finally relinquished control of Eastport; a town they had occupied since British Commodore Sir Thomas Hardy "conquered" Fort Sullivan, in 1814.  At the age of 24, Erastus came to the island city, and set up practice.
On May 31, 1820 an item appeared in the Columbian Centinel in Boston: "Dr. Erastus Richardson of Eastport, m. Mary Johnson, daughter of Job Johnson Esq., in Robbinston." 
Mary was born on her parent's farm in 1797. She had three older siblings; Job, Rebecca and Samuel. About 1789, her parents, Job and Mary, came to Robbinston, along Job's parents John Johnson and Sarah (Swift) and his brothers, Hezekiah, John and Edmund. They were part of a contingent gathered at the behest of Edward Hutchinson Robbins, the towns proprietor and a future Lieut. Governor of the Commonwealth of Massachusetts. It was his responsibility to bring settlers to the town.
Her fourth great-grandfather, Capt. John Johnson, was notable as one of the first settlers of the town of Roxbury. In the summer of 1630, he came to America with his wife Margery and five children aboard one of the small ships of John Winthrop's 15 ship fleet as part of the "Great Migration." Winthrop was the founding father and first governor of the Massachusetts Bay Colony, who's vision for the Puritan colony he expressed; "we shall be as a city upon a hill, the eyes of all people are upon us".  Later in his life, John was awarded one thousand acres of land for his great service to the colony.  Winthrop wrote of him, "a very industrious and faithful man in his place."
Her grandfather, John Johnson along with Captain Ebenezer Tisdale's Co, marched on the alarm of April 19, 1775, the Battles of Lexington and Concord. Her great-grandfather on her mothers side, Job Swift, served alongside John at the age of 64 and distinguished himself the night before as the "Paul Revere" of Sharon. At the dedication of a bronze plaque in his honor in 1919 the following story was told:
On the evening of the 18th Job Swift attends a meeting of the Provincial Congress at Dedham. At this meeting the secret plan of the British for a raid the next day on Concord and Lexington was disclosed. Each member knew his part. Job Swift, on horseback in silence and with speed, bearing the burden of great responsibilities in his breast, hastened to his home in Sharon. Here he aroused his grownup sons, and the rest of the night was passed in giving the alarm at the homes of men and boys able to bear. Picture, partly in imagination, the situation in Sharon early the following morning April nineteenth, 1775 - one hundred and forty-four years ago. Behold, standing in partial concealment, at the edge of the forest near the rough road leading from Easton and Foxboro: Job Swift in the 64th year of his age, grim and determined of aspect; his grown sons, Joshua, Job, Jr., and Jirah, aged 31, 29 and 27, tall and erect, with their long-barreled muskets at their sides, waiting to fall in with Capt. Tisdale and his company as they should come marching down the road for Concord and Lexington.
(click photo to view larger image)
(comments = 0)
leave a comment