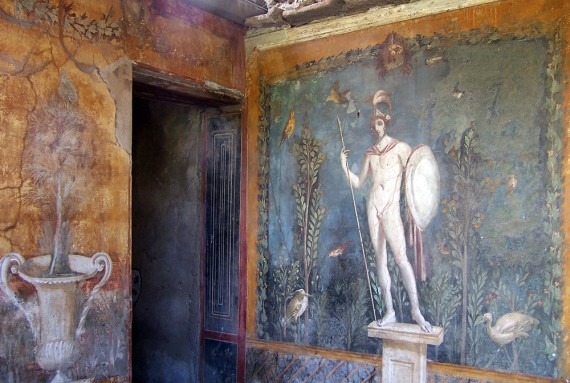 DIVING INTO HISTORY (PART 3)
October 25, 2022
In June of 1821 Dr. Erastus Richardson was appointed Surgeon of the 3rd regiment of the infantry, 23rd Brigade, 3rd division of the Militia of the State of Maine. Two months later, in August, Mary bore their first child, a boy. Named for his father's, father and mother's family they would call him, Amasa Johnson. Sadly, just 5 days later, as was all too often the case in those days, misfortune would visit the fledgling family. Childbirth was always a perilous and risky time. Young Amasa died, no doubt causing great heartache to Erastus and Mary.
They would forge ahead and in late September 1822, Erastus purchased land on the corner of Washington and High Streets, in the shadow of Fort Sullivan Hill. He paid local merchant, Benjamin Smith $215. 82 for the parcel. The property had once been part of a much larger tract of land first purchased in 1774, by one of Eastport's original settlers, Caleb Boynton, of Newburyport, from the Commonwealth of Massachusetts. It is likely work was begun on a new federal style, post and beam cape shortly thereafter.
After the Revolutionary War there was a period of good feeling. One way this was expressed was in the architecture of the new republic. The heavily ornate Georgian style that emanated from England and was named for the king the patriots so vehemently opposed, was modified, while maintaining its classical roots, to a more delicate restrained symmetry. Elements found in archeological discoveries of the time in Herculaneum and Pompeii were introduced.
Urns (signifying death and resurrection), acanthus leaves (eternal life) and lion's heads (courage and protection); these motifs and more would find their way to the house on Washington Street; specifically the grand front door.
The fan window above with its black lead tracery form an arch of fourteen hearts divided by a roman urn. Thirteen gilded stars surely symbolize the newly formed 13 united and free states of America. One has to wonder if the urns, two more of which can be found in the sidelights, and the string of hearts have any connection to their lost first born. Could they be a heart-filled tribute to their deceased son? A single additional star caps the upper urn, a symbol of resurrection
On March the 17, 1823, while work on the federal was likely still going on, a second child, Mary Lydia was born. A year and three months later, on Independence Day, Mary Lydia would pass away striking another blow to the young couple. Succumbing to any one of a plethora of diseases, nearly half of the children born in this era would not make it to their fifth birthday.
There in a house on Shackford Street in Eastport, that sports a front doorway that is surprisingly similar to our Washington Street project, with its lead tracery and classical ornament on sidelights and semi-elliptical fan window. It is significant that the acanthus medallions, that punctuate throughout, are an exact match to those on Erastus's old home. They were without a doubt cast from the same mold. An item from the Eastport Sentinel, 1882, suggests a construction date of 1824.
Looking at the home today with its austere white façade; only the multi-colored glass in the federal door surround hint at the flamboyant color palate that once adorned the building; a reflection of the personality of the home's first occupant.
This was, at its earliest incarnation, the residence of another distinguished Eastport doctor and contemporary of Erastus, Micajah Hawkes. A graduate of Brown University, Hawkes came to Eastport in 1817. In June of 1824, just a month before his daughter's passing, Erastus was called to the stand to testified in the esteemed doctor's malpractice trial; a case both celebrated and historic in the annals of medicine.
In the town of Lubec, in September of 1821, Charles Lowell was thrown by his spirited horse as it reared and fell back upon him, dislocating his left hip. His physician, John Faxon, unable to perform a necessary correction called in the more experienced Hawkes from Eastport for assistance. Hawkes, believing he had successfully relocated the hip left things in Faxon's hands. The following week, he returned and ascertained that Lowell was indeed on the mend.
When Micajah visited Lowell a month later, he found that the hip was again seriously out of joint; a condition he suspected to have been caused by the patient not properly following his doctor's orders. Hawkes said he would return shortly but did not claiming he was, "detained by important cases." When he did return two weeks later it was with Dr. Whipple, a friend who had recently arrived from Boston with the intention of settling in Lubec. Both men determined that nothing could be done.
Lowell "erupted in anger and swore vengeance on the physicians who had ruined him." He traveled to Boston's Massachusetts General Hospital to seek the opinion of chief surgeon, John Collins Warren, one of the most prominent surgeons of the day. Warren diagnosed "a dislocation of the femur downward and backward into the ischiatic notch" and determined that that there was no remedy save a dangerous, life-threatening surgery. After consulting with several other doctors including Willian Ingalls, Erastus's old professor and "natural" bone-setter, Robert Hewes, Lowell left Boston vowing to sue his doctors in Maine.
The lawsuit, Lowell vs. Faxon and Hawkes, involved three trials over several years. In June 1822 a jury submitted a verdict in favor of Lowell. Micajah and Faxon's appeal in September resulted in a hung jury. The final trial, in 1824, was the most involved, with many physicians testifying including Erastus Richardson and the celebrated surgeon, John Warren. Erastus was brought in as a fact witness to impeach Micajah's claim that he was "detained by important cases" In addition to medical opinions about the case, his testimony amounted to the simple assertion that he or others could have covered for Micajah, if he had any need to get away; confessing that he was not friendly to Dr. Hawks.
The case ended when Lowell, bankrupted by the litigation, was convince to withdraw; with the court concluding that because there was no medical consensus on the proper treatment, both doctors had been "professional and competent."
At Lowell's request, an autopsy was performed upon his death in 1858. Jonathan Warren, the famous surgeon's son, with the family's consent, brought the hip back to Boston. It remains there today, preserved in the Warren Anatomical Museum at Harvard University.
(click photo to view larger image)
(comments = 0)
leave a comment