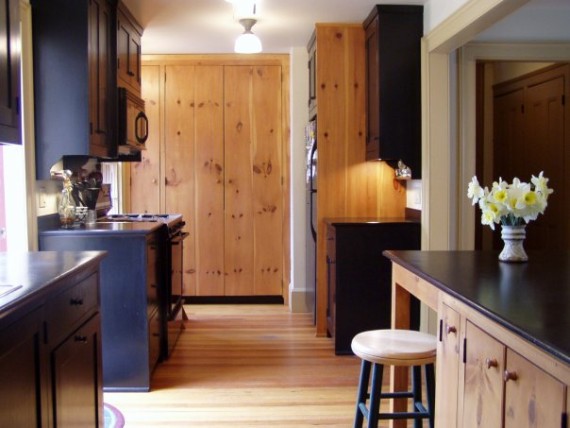 In Like a Lion
April 5, 2018
We just returned back from a 'spring' trip to the Hamptons; staying in a circa, 1810 Federal in our old hometown of Sag Harbor. This home was the site of our very first kitchen and baths renovations, some 20 years ago. Our former clients have become longtime friends.
Recently our designs were included in the April issue of the national magazine, Old House Journal. It featured our Golding Gourmet cabinet in a piece; "Timeless and inspired - 20th-century Kitchen - fittings fresh as a new century." Elsewhere in the magazine, before and after images of our custom Eastport, Maine kitchen project, that kicks off a tips article; "Dos & Don'ts of Kitchen Remodeling." Ours was definitely a do.
Fineartistmade was again included in Greater Portland Landmarks juried 2018 Northern New England Preservation Directory, the restoration resource for homeowners, maintaining, or expanding their historic properties. The listing highlights our specialties; period kitchens and baths as well as antique window and door restoration and now includes client testimonials like this recent one;
"Joyce and Patrick understand the value of conserving original historic fabric and wherever possible preserving details of 19th century construction. Craftsmanship, curiosity and love for the spirit of early homes are all a part of an innate preservation ethic that they bring to projects. Add to the mix the artist's eye, a thoughtful approach, timeliness, dependability, and their honest connection with clients."
The Houzz community voted fineartistmade winner of their 'Best of Houzz' 2018 award in the Customer Service category for the most consistent reviews on Houzz in 2017. Visit our Houzz page to check out our 5-star reviews and selected projects.
We just completed another project in a circa 1845 seaside cape we have been working on for years. The home had lost some of its early details through the years. We restored where possible, adding contemporary upgrades that blended with surviving historic elements. In 2010, a kitchen remodel in the home became the topic of our inaugural fineartistmade blog and was featured in Down East magazine in 2011. The collaboration with our client through the years has made this a special seaside getaway. Several years ago, she gave us this recommendation;
"Their creativity and workmanship far exceeded my expectations in terms of what one can expect in quality and attention to historic detail. They not only created a beautiful period kitchen but also did research into the age and past history of my special summer home. I have a keener understanding of the special uniqueness of my, 'this old house.' Since the kitchen re-model, I have contracted for several projects with Fine Artist Made – which are all works of art. The facts are, if one wants to have the highest quality of workmanship, attention to every detail (no matter how small), and two lovely respectful people working in your home, Patrick and Joyce are unbeatable in each department."
(click photo to view larger image)
(comments = 0)
leave a comment