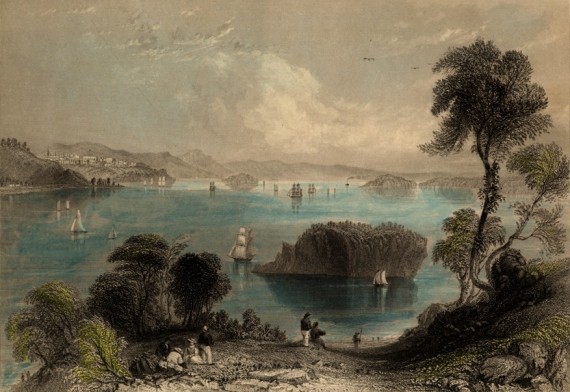 Season's Greetings
December 21, 2016
Looking over the last year we realized that we'd spent most of 2016 working largely on various versions of Maine's ubiquitous Cape. With construction dates ranging from 1835 to 1850 all were planted near water, the preferred avenue of transportation until the early 20th century.
The oldest is situated on the Passamaquoddy Bay in Eastport. This modest sardine town gem has been the scene of a number of Fine Artist projects over the last six years - blending renovation with restoration to update the home but maintain its historic charm. Our very first blog in 2010 and a subsequent series were about this venerable Federal era building.
Another in the town of Pembroke on the Hardscrabble River began life as a small two story farmhouse, timber framed on a fieldstone foundation. A 'raising' date of circa 1840 was verified by a slip of newspaper uncovered during renovations and literally plastered into a wall. That little scrap of history, containing the date 1844, has now been preserved in an antique frame by the proud homeowner.
Early in the 1960s a large addition and numerous alterations had significantly impacted the character of the old home. Projects, which included total renovation and upgrade of 2+ bathrooms and significant work in every room of the original house, focused on highlighting and enhancing surviving material and recreating elements long lost.
Our current project in a c.1850s cape on the Dennys River actually began several years ago with exterior and window restoration. You will remember our blog, "The Narrows," which traced the structure's surprising history. Since then our clients have mounted an ambitious addition to the old building providing for all, a unique and quite special opportunity. A brand new bathroom and kitchen, with period touches throughout has freed us to do a serious, painstaking - authentic in every detail – restoration in the historic home.
In the old structure a pantry is finished from floor to ceiling with old growth, tongue and groove horizontal pine boards. Ghosts of original shelving and cabinets will guide restoration.
An adjacent room contained 1960 era kitchen cabinets and sink, nestled up to an old chimney. That chimney sports a stovepipe thimble on its side and in the front evidence of several former stovepipe locations. Near the chimney, sat a c.1950s Florence gas and wood burning range that was once likely hooked up to the existing thimble. Clearly this has been a kitchen for a good long time. Walls were paneled floor to ceiling with quarter inch Masonite wallboard. We had only a vague idea what was under them. What we uncovered will have to wait for another blog.
(comments = 0)
leave a comment