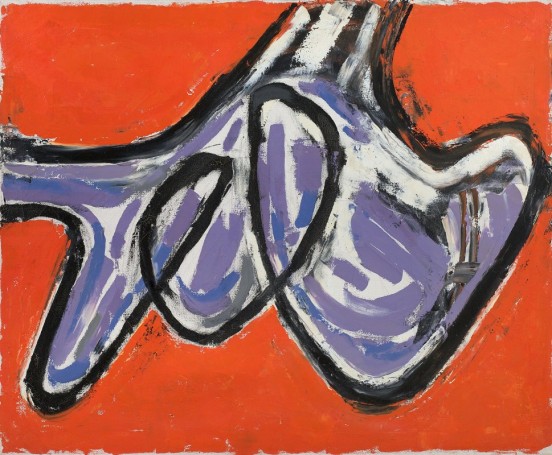 Swinging Heart
March 18, 2014
For over a decade I have been on a one woman mission to re-establish our late friend, 'New York School' artist, Raymond Hendler (1923-1998). This fall I secured exclusive representation for the estate at Berry Campbell gallery in New York City. The gallery is featuring paintings he created between 1957 and 1964 in a one-man exhibition, Raymond Hendler: Swinging Heart from March 20 - April 26, 2014. The opening reception is Thursday, March 20 from 6-8 PM at 530 W 24th Street, New York, New York.
Though once exhibiting at one of the top five galleries in New York City in the 1960's and close friends with such art world luminaries as the painters, Philip Guston and Franz Kline; Hendler had fallen through the cracks after the untimely death of his art dealer, Rose Fried, in 1971. The artist's mature work began in postwar Paris in 1949, where he met and befriended the Taschist painter, Jean Paul Riopelle ("Canada's Jackson Pollock") and the Constructivist, Robert Klippel ("Australia's greatest sculptor"). Hendler's work is represented in many important public and private collections.
In 1964, Dore Ashton, prominent art historian and critic, described Hendler's work in a one-man show at Rose Fried: "Raymond Hendler exhibited a group of abstract paintings that displayed rare high spirits. Using a great deal of fresh white, Hendler devised extremely simple symbols which he dispersed felicitously on his shining grounds. These bright, often linear hieroglyphs serve both as pictorial animators - they often flow in winding patterns or like fluent handwriting - and as references to the plentitude of the artist's existence. Gardens and sky and human joy are read in these exceedingly compressed forms."
(click photo to view larger image)
(comments = 0)
leave a comment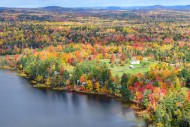 fineartistmade blog
A journal about home design, gardening, art & all things Maine. Read more...
FAVORITE POSTS