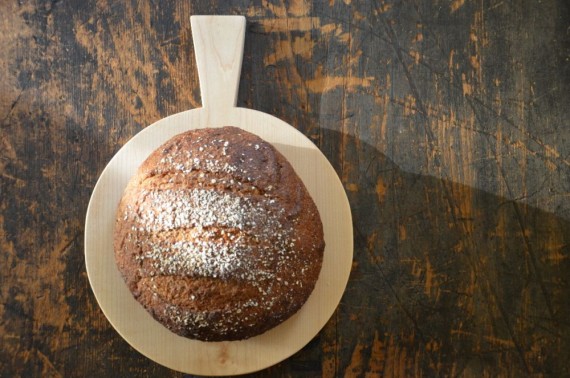 Happy New Year
January 2, 2013
We are kicking off 2013 with some new additions to our The Tradition of the New collection - the North Fork wine rack and an assortment of cutting boards we call collectively, Little River.
Recently a client asked us to design and build a twelve bottle wine rack to compliment her new pantry renovation/restoration. As is usually the case when we design, the principle - form follows function plays a prominent role. We honed it down to a simple, clean look that is both contemporary and traditional. The rack which will easily fit on any of the restored pantry's shelves would also look quite handsome on the kitchen counter or even in the dining room.
We were so pleased with the result that we decided to add it to our collection. Made of CNew England Maple - its sides are fastened with antique square nails collected over the years from homes we've renovated on the South Fork of Long Island and Down East Maine. We've named it the North Fork after a stretch of Long Island that has become synonymous with fine wine.
The stretch was one of my favorite childhood summer drives. As we headed down narrow winding roads in our red Chevy wagon, fond and familiar images whizzed by: old farm houses with their barns, out buildings, potato fields and orchards - 'pick your own' strawberries, peaches, pumpkins and apples - vegetable stands and seafood shacks - classic white steepled churches on quaint main streets. A usual destination was at the very tip of the fork - Orient Beach. On the way back we'd make one last stop for that must-have fresh baked pie from a venerable local institution, Briermere Farms.
In the last 20 to 30 years that familiar agrarian landscape has transformed itself into a burgeoning wine region. When the first potato field was converted to vinyards in 1974, everyone thought it would never last - but favorable conditions have encouraged a trend. With its northerly latitude moderated by a maritime climate, the vintner's product has invited comparisons to those produced in Bordeaux and other Old World vineyards of Europe. There are now more than thirty wineries on the North and South Forks of Long Island.
For the past year or so - I've loved using a small maple cutting board that started life as a cast off scrap from an Eastport kitchen renovation. This would become the inspiration for the other recent addition - Little River cutting boards. They come in a variety of shapes and sizes and have one thing in common - a striking and simple traditional handle. The design is based on early American and French bread boards - giving it a classic, yet contemporary look. These boards can be used for cutting, chopping or serving platters for cheese and charcuterie.
The Little River line is named for a tidal river that runs through our town of Perry. It meanders for about 2 miles from the Boyden reservoir to the Passamaquoddy Bay - just a few miles from our house and workshop on Boyden Lake. Saw, lath and grist mills once lined the river where many a local maple tree was cut into boards.
A lath and grist mill in operation from 1906 to 1916 was owned in part by, Robert Golding, a former resident of our home. A large granite mill stone split in two, forms our front steps. We figure it was from that mill, as it begins to show up in old photos about 1910. We pass by Little River almost every day and enjoy its various states - in winter when it's covered with an icy crust to springtime after a heavy rain when it becomes a rushing torrent. Sometimes in summer when the tide is low, remnants of the old mills poke through.
(click photo to view larger image)
(comments = 0)
leave a comment