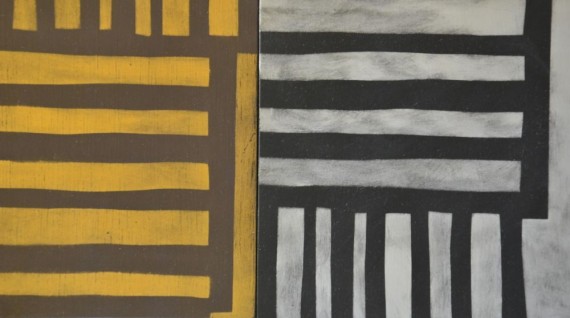 Silver & Gold
November 6, 2013
Our one-of-a-kind gift boxes are beautiful accents for the home.  They come in various shapes and function from the Sag Harbor paper box is perfect for the office, Sweetgrass a handsome storage for keepsakes or to stow the remotes and Stillwater makes a lovely little ring box.
We put a contemporary twist on an early American stencil technique. Each is hand made - starting with creating and cutting each stencil, building and painting boxes - then pouncing them with metallic powders which create a burnished and luminescent finish. These heirloom pieces are numbered and signed. Gift box orders from now 'til Christmas are 25% off.
What's in a name? Our gift boxes are named our pieces after favorite places and flowers. Eggemoggin for example -  we like to explore Maine's 'fingers' near and far. The drive from Route 1 to the quaint lobster village of Stonington is a favorite. It has it all – as you head through Surry, Blue Hill and Brooklin. The 1939 Deer Isle suspension bridge, spanning the Eggemoggin Reach – is in itself worth the trip. Eggemoggin is a Maine Native American word for 'The fish-weir place'.
Here's what some customers have said:
"I received your Sweetgrass Box as a birthday gift - it is a totally wonderful success ....beautiful to the hand, the eye and perfect in function. The pattern reminded me of Gee's Bend Quilts, Anni Albers textiles, and African weavings. The vibration of the edge of the stencil, where the gold and deep brown meet, is just right, the colors rich and sophisticated. Your blend of minimalism, craft and folk is skillful and fresh. It has a proud position in our space. Thank you!"
"Eggemoggin has found it's rightful place in the world. I think I'll never tire of turning it in different directions and placing the top on differently each time. It is the most fun, spirited little box with just the right balance between folk and contemporary art. I'm sure I will keep it forever. Even the lovely, simple caring way you wrapped it gave me a good feeling from the start....And Maine being my favorite place on the planet and Eggemoggin (what a great word!!!) amongst my favorites there, I feel you made this box for me. What character and grace. Thank you so much."
Check out some other great gifts for the holidays from our Little River cutting board line and the North Fork wine rack.  The maple and cherry cutting boards are hand crafted and  an elegant tool for everyday cooking or serving cheese & fruit.  The round board is our item of the month. The ends of the wine rack are fastened with a touch of antique -19th century square nails salvaged from old homes we've worked on in the Hamptons & coastal Maine.
The Little River line is named for a tidal river that runs through our town of Perry. It meanders for about 2 miles from the Boyden reservoir to the Passamaquoddy Bay - just a few miles from our house and workshop on Boyden Lake. Saw, lath and grist mills once lined the river where many a local maple tree was cut into boards.
A lath and grist mill in operation from 1906 to 1916 was owned in part by, Robert Golding, a former resident of our home. A large granite mill stone split in two, forms our front steps. We figure it was from that mill, as it begins to show up in old photos about 1910. We pass by Little River almost every day and enjoy its various states - in winter when it's covered with an icy crust to springtime after a heavy rain when it becomes a rushing torrent. Sometimes in summer when the tide is low, remnants of the old mills poke through.
(click photo to view larger image)
(comments = 0)
leave a comment