March 7, 2012
Designing a kitchen starts the minute we see the space; wheels are in motion - ideas begin to percolate. Even as the renovation continues to take shape we commit where we have to but keep our options open till that last stroke of paint.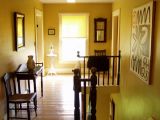 October 25, 2011
We are pleased to announce the addition of a new line of gift boxes to our The Tradition of the New collection.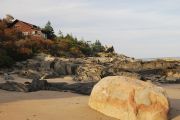 October 15, 2011
On the heels of finishing the 'in-home' phase of our current kitchen renovation and with Labor Day approaching - we headed down the coast for one last summer adventure. Old friends from my days at Syracuse University had invited us for a visit.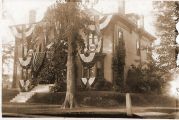 July 31, 2011
On the heels of the Down East magazine article, 'Every Mainer's Kitchen" comes a feature story about our bath renovations in Old House Journal magazine's Special Fall Issue: Creating beautiful vintage baths.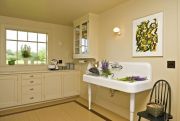 May 29, 2011
Building new cabinets is one part creative thinking and one part problem solving. There are many practical questions to work through.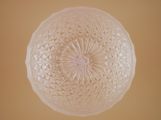 May 20, 2011
Peeling back the layers of our significantly altered kitchen, unearthed just one original feature that had actually survived intact - the 4 inch wide, clear pine, strip floor.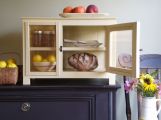 April 26, 2011
This month, fineartistmade was mentioned by design bloggers: Ill Seen, Ill Said, KB Culture and Frolic. The posts feature everything from bath renovations, our home's restoration to our furniture.

March 19, 2011
A fineartistmade kitchen is included in the April issue of Down East magazine.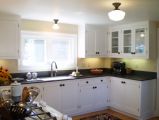 August 18, 2010
We never build the same kitchen twice, but the challenge is always the same - to create a space that is both elegant and functional. Serving not only the user's culinary and domestic needs, but reflecting sensitive and thoughtful values that elevate the spirit. Heady goals for a humble kitchen? Why not? We allowed this home to guide us; from trim to cabinets to finishing touches.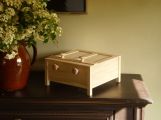 August 9, 2010
Our latest furniture and gifts news: learn the history of our Tradition of the New line, see our new gift items that are now 'live', learn about our 'item of the month' - the Golding Gourmet. Visit our new online fineartistmade etsy store - or locally at The Red Sleigh, in Perry. Shop handmade and local!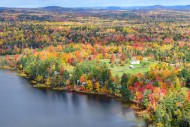 fineartistmade blog
A journal about home design, gardening, art & all things Maine. Read more...
FAVORITE POSTS