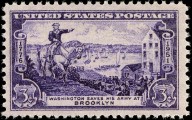 June 11, 2015
Over the next several months, members of the Committee of Safety, including Benjamin Havens and Abraham Woodhull, would meet in both Corum and Setauket. Their activities would be short lived.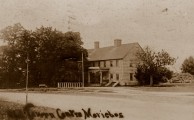 June 10, 2015
In 2010, we told the story of the historicTerrill-Havens-Terry-Ketcham Inn, located in the hamlet of Moriches, in the town of Brookhaven, on the South Shore of Long Island. Now, after 25 years of painstaking restoration the ancient edifice is poised to be reborn.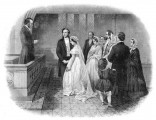 May 20, 2015
In March of 1864, John Sheahan was promoted to 1st Lieutenant. At the end of July he was taken prisoner at the Battle of the Crater, during the Siege of Petersburg, Virginia.

May 19, 2015
Benjamin R. Jones passed away in December of 1858, preceded by his wife, Mehitabel, just a year before. Three months after her father's death, Amelia would remarry, a 36 year old farmer, Gilbert D. Foster.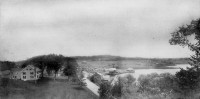 May 18, 2015
The untimely death of Captain Bela Reynolds in the spring of 1853 must have been devastating for his second wife Amelia. Six months pregnant with their sixth child and left alone to raise a fledgling family;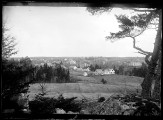 May 16, 2015
We know from deeds that Nathan Preston built a home on his 'Narrows' property, probably the standard fare in those day and that place, a simple log cabin, 16 feet by 20. When he sold to Ezekiel Prince in 1810, for 280 dollars, the deed read, "…the same lot of land that I live and dwell apon."

May 13, 2015
One of our winter projects, the restoration of nine over six windows in a circa 1850s cape, piqued our curiosity. This venerable old structure is located in the town of Dennysville, on a peninsula that pushes into the Dennys River, on its journey to the Cobscook Bay. This 'pushing' forms a topographical feature, a bottleneck in the river, known simply as, "the Narrows."

March 16, 2015
We were pleased to be included in the March/April issue of New England's own, Yankee magazine. The magazine is celebrating its 80th year. Our Perry based business was chosen by the Editors for the section, "Our Love of Old Houses – Preserving the voices of New England's past for a new generation."
October 17, 2014
APRIL is the cruellest month

March 18, 2014
For over a decade I have been on a one woman mission to re-establish our late friend, 'New York School' artist, Raymond Hendler (1923-1998) in the art world. The estate is now represented by Berry Campbell gallery in New York City. The gallery is featuring mid century work in a one man show, Raymond Hendler: Swinging Heart from March 20 - April 26, 2014.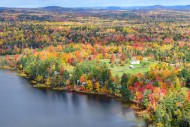 fineartistmade blog
A journal about home design, gardening, art & all things Maine. Read more...
FAVORITE POSTS