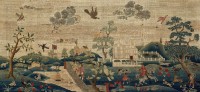 July 23, 2016
For the past year we've been on the hunt for an antique door for a restoration project. Our search through architectural salvage yards and antique shops down the coast of Maine came up empty, so we placed a want ad in a local newspaper.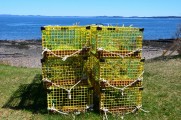 April 29, 2016
During this unusually mild winter we stayed busy with projects ranging from upgrades to a lobsterman's summer cottage on the Passamaquoddy Bay, a guest room renovation in a circa 1840s cape on Water Street in Eastport, to Phase 2 of window restoration in an antique home on the Dennys River.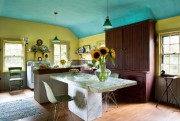 November 21, 2015
Since our spring newsletter we've finished projects in an 1899 Queen Anne cottage and two 19th century Cape Cods. In May we were surprised to be contacted by a TV production company based in Knoxville Tennessee that works with HGTV and the Food Network. They were interested in developing a reality show following our various restoration and renovation projects.

June 13, 2015
Anna Smith Strong's cousin, William Smith, was a member of the Provincial Congress and the Lord of St. George's Manor, an old family estate on Smith's Point, on the South Shore of Long Island. At the time of the British occupation, Smith and his family were driven from their home and forced to flee to upstate New York.

June 12, 2015
In January of 1778, Benjamin Havens' brother-in-law, Selah Strong, was imprisoned by the British. That summer, Benjamin Tallmadge commenced his secret operations. In August, George Washington wrote a letter to Caleb Brewster from White Plains, New York.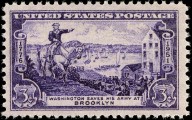 June 11, 2015
Over the next several months, members of the Committee of Safety, including Benjamin Havens and Abraham Woodhull, would meet in both Corum and Setauket. Their activities would be short lived.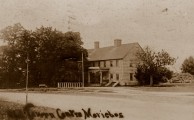 June 10, 2015
In 2010, we told the story of the historicTerrill-Havens-Terry-Ketcham Inn, located in the hamlet of Moriches, in the town of Brookhaven, on the South Shore of Long Island. Now, after 25 years of painstaking restoration the ancient edifice is poised to be reborn.

May 19, 2015
Benjamin R. Jones passed away in December of 1858, preceded by his wife, Mehitabel, just a year before. Three months after her father's death, Amelia would remarry, a 36 year old farmer, Gilbert D. Foster.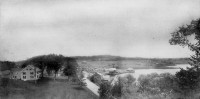 May 18, 2015
The untimely death of Captain Bela Reynolds in the spring of 1853 must have been devastating for his second wife Amelia. Six months pregnant with their sixth child and left alone to raise a fledgling family;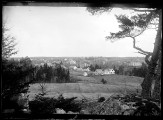 May 16, 2015
We know from deeds that Nathan Preston built a home on his 'Narrows' property, probably the standard fare in those day and that place, a simple log cabin, 16 feet by 20. When he sold to Ezekiel Prince in 1810, for 280 dollars, the deed read, "…the same lot of land that I live and dwell apon."
fineartistmade blog
A journal about home design, gardening, art & all things Maine. Read more...
FAVORITE POSTS